<![if !vml]>

<![endif]>
Newsletter – January 2008
Now that another year has gone by, it is a good opportunity to slow down a bit and reflects on what has happened in 2007.
---
Successful launch
Since Schacoustics ApS opened up back in May a whole lot of things has happened. Facilities have been established, methods and routines have been developed and implemented.
Regarding our new equipment, the measurement facilities have been expanded with

<![if !supportLists]>· <![endif]>CLIOfw / CLIO 8

<![if !vml]><![endif]><![if !vml]><![endif]>
which is a complete PC-based electro-acoustic measurement system with a fully digital firewire interface and balanced analog in- and outputs. The new system uses 24 bit @ 192 kHz converters, and can be used for making high quality measurement of up to 90 kHz. It interfaces digitally direct to the Rane DSP-platform which ensures the development work to be very efficient and reliable.
The Clio system can both be used in the Schacoustics' own facilities as well as a mobile system that can be brought to the clients for local measurements.
<![if !vml]>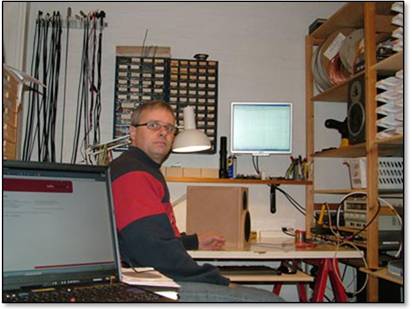 <![endif]>
This winter, one of the plans is to find time to make the last fine-scale adjustment of the Listening room – and to make it appear a bit more visually presentable. Furthermore the equipment and the facilities will continuously be upgraded with Schacoustics' more and more demanding jobs.
<![if !vml]>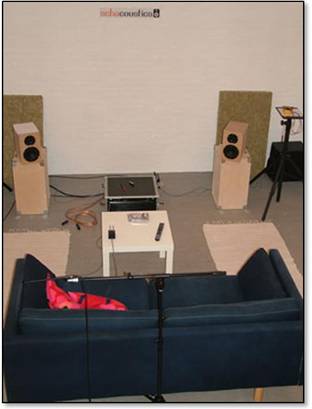 <![endif]>
---
Multifarious jobs
Schacoustics are being held busy by jobs from both Danish and international clients. The jobs has a lot of diversity ranging from compact multi-media speakers and telecommunication-systems through A/V-solutions for home use and automotive entertainment to high specs studio monitors. Unfortunately it is still too soon to reveal any of the new products, but I'm sure the spring 2008 will show some interesting news from Schacoustics and/or our clients and partners
---
Happy New Year
2008 seems to offer a lot of new and exciting challenges, and Schacoustics looks forward to continue the good cooperation from 2007 with current clients.
Thanks for trusting in me and Schacoustics in the past year.
Med venlig hilsen / Best regards
Jens Schönemann-Paul
M.Sc.E.E. (acoustics)
technical consultant & founder
+45 69 10 32 74
+45 30 95 32 74
schacoustics aps
vester ringgade 18
DK-7600 Struer
denmark
<![if !vml]>

<![endif]>
(Please feel free to forward this mail to interested colleges – Newsmails from schacoustics aps can always be unsubscribed by sending us an e-mail)